Medigrip Medicated Dressing
Product Description:
Consists of medicated pad placed at the center of a self adhesive backing substrate which is either cloth or plastic (PVC or PE film); and of various shapes such as rectangular, square and round.
Application:
It is used in providing first protection to superficial injuries, minor cuts and bruises, exudates absorption.
Features:
Medication: The pad is impregnated with Benzalkonium chloride solution IP equivalent to Benzalkonium chloride 0.5% w/w sometimes permitted food grade, nonstaining dye is added. The pad is laminated with perforated film to make it nonadherent
Good Permeability: Perforations are provided to facilitate better breathing.
Good Adhesion: Quick stick properties to provide instant adhesion and provides film adhesion to skin.
Skin Tolerance: The adhesive recipe is suitably formulated to ensure minimum skin irritation. Those with zinc oxide based adhesive mass.
Stability: Contents of active ingredients i.e. Benzalkonium chloride is retained well above the desired level throughout the shelf life. Performance of adhesive backing is also maintained well above the desired level through out the shelf life.


Buy Online
(Features available only in India)
Medigrip Medicated Dressing Regular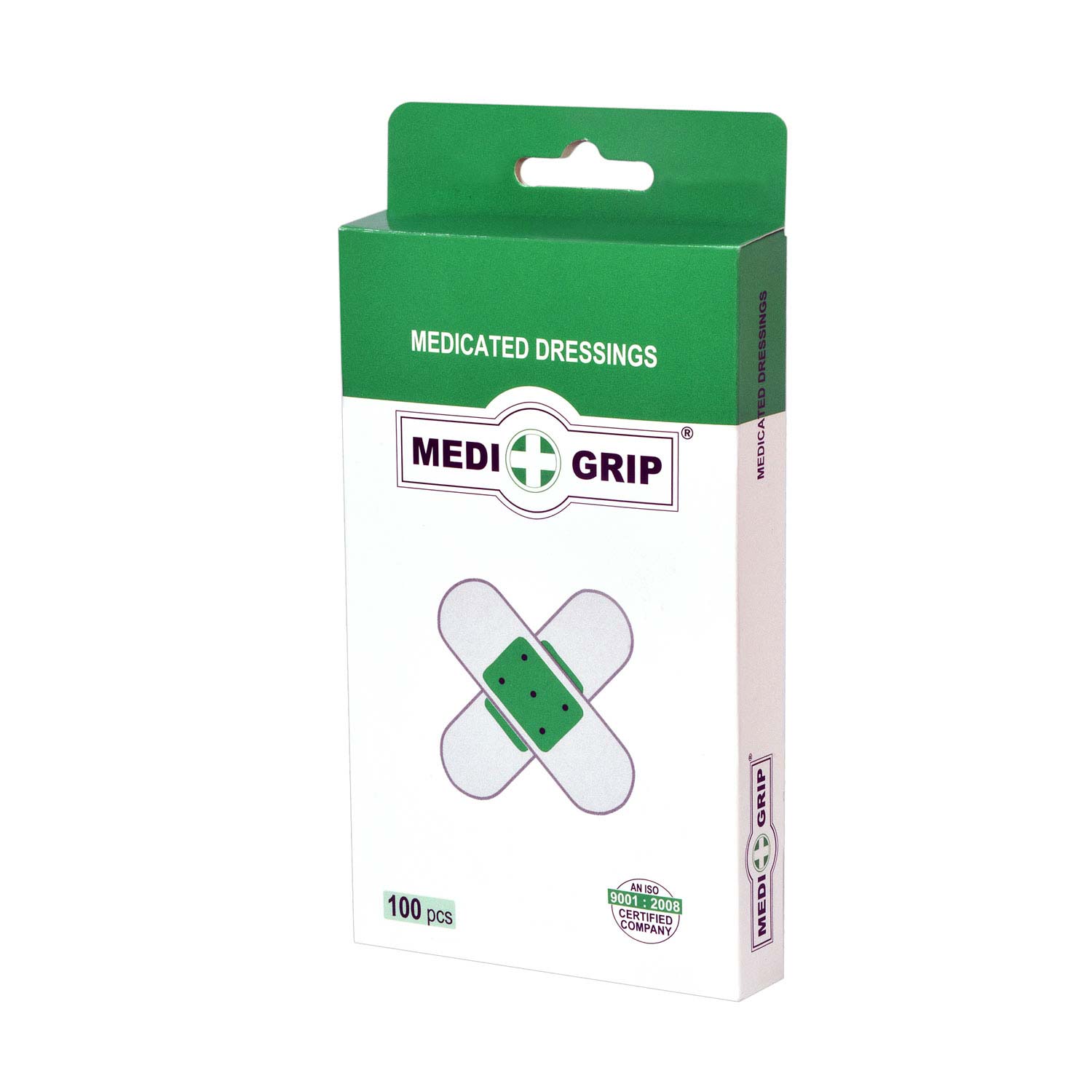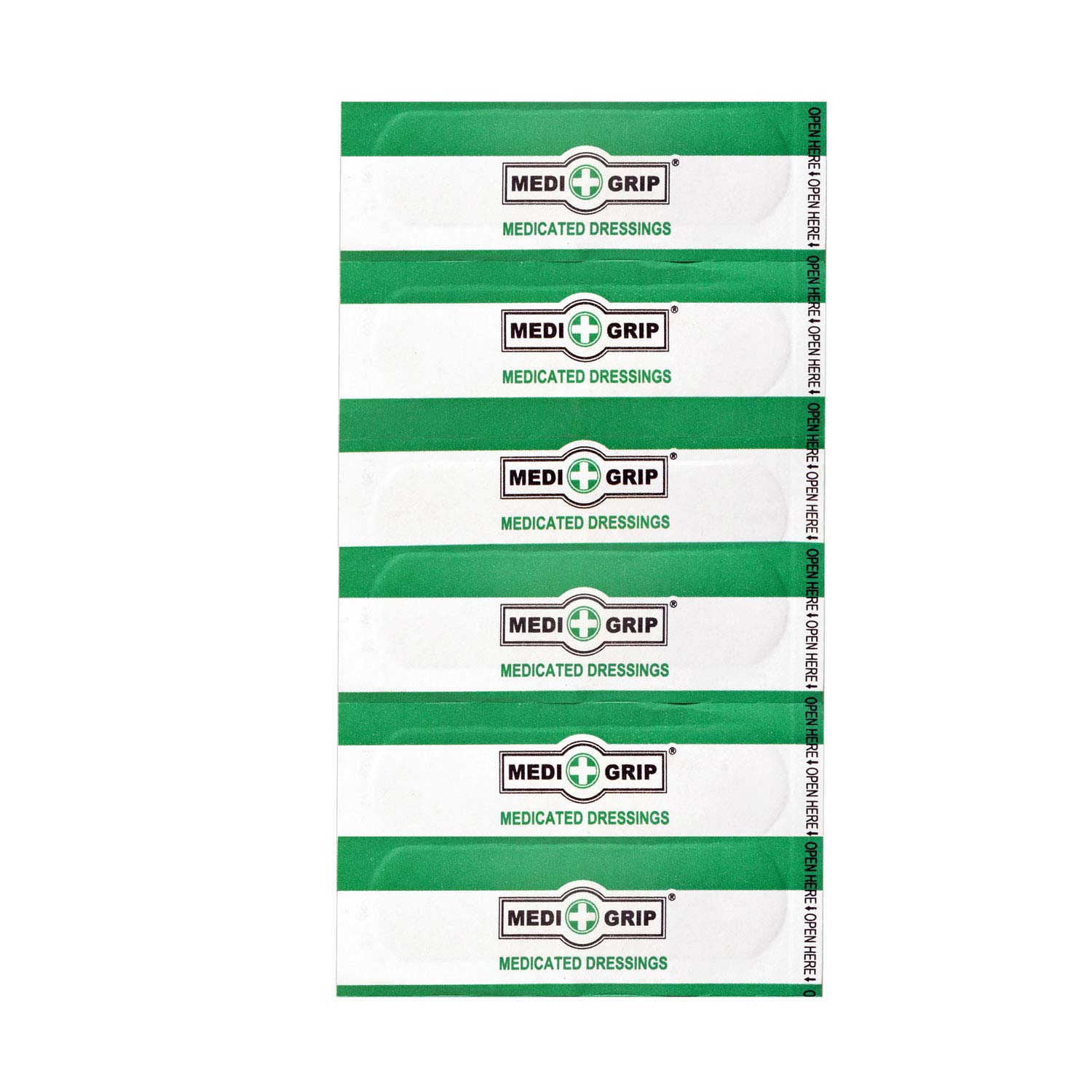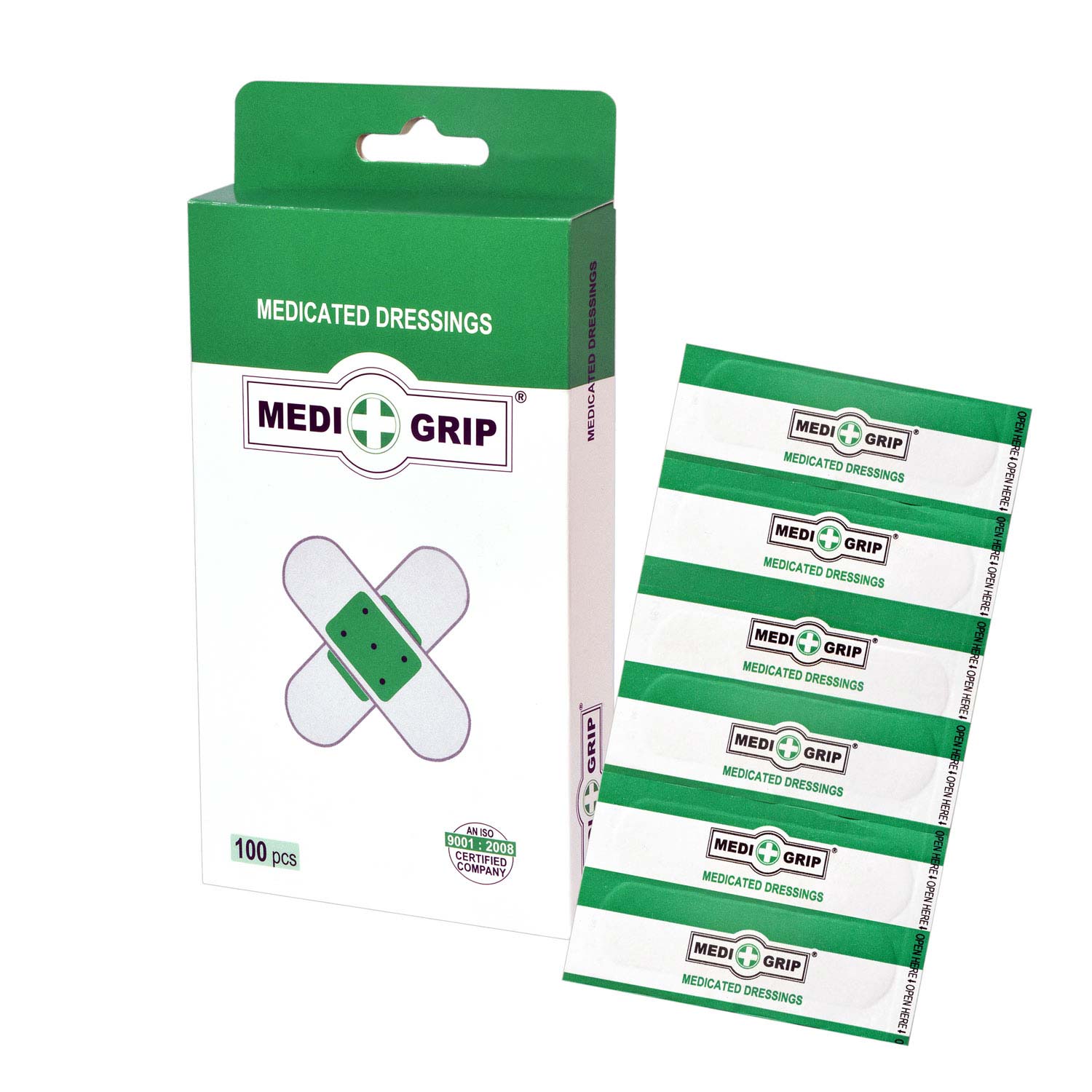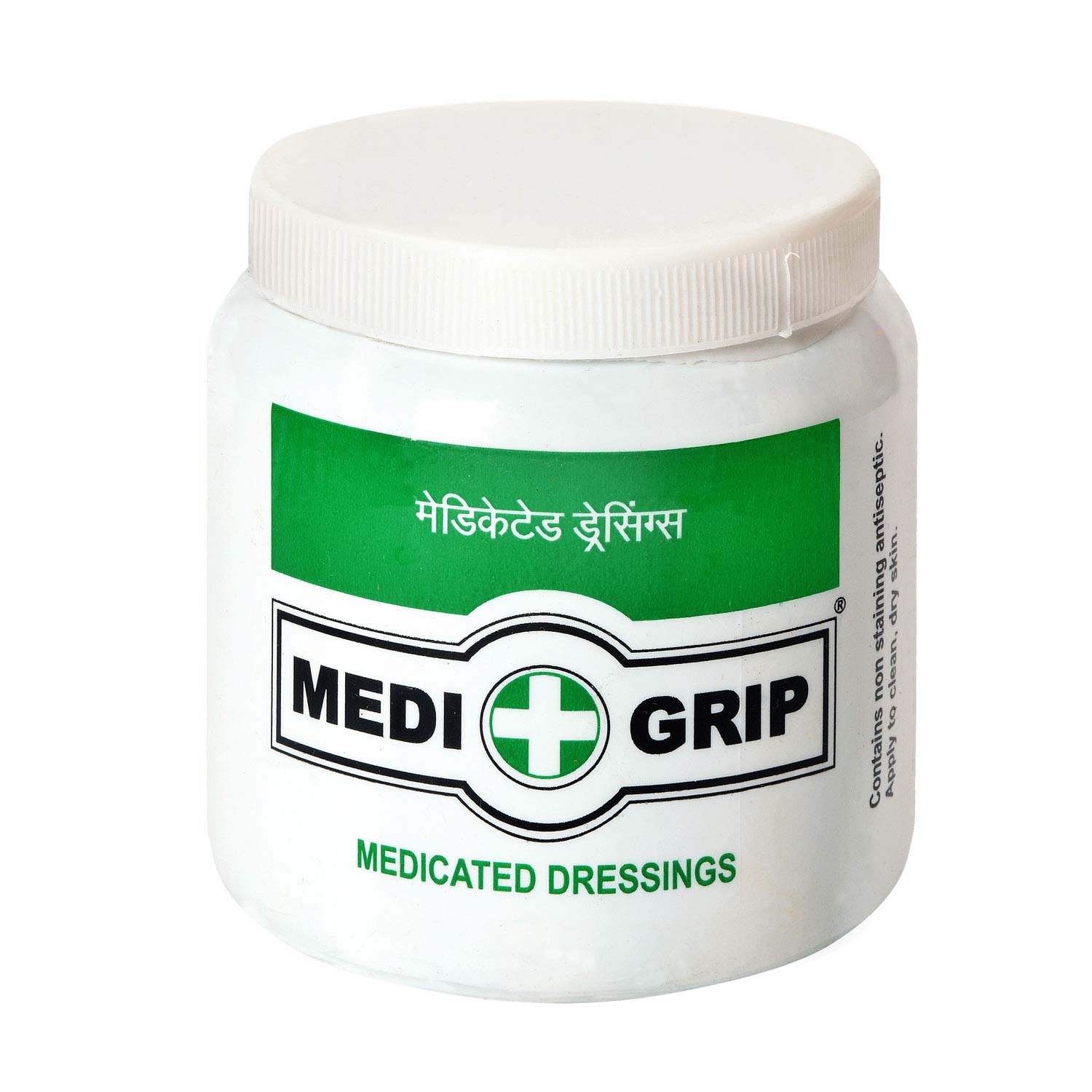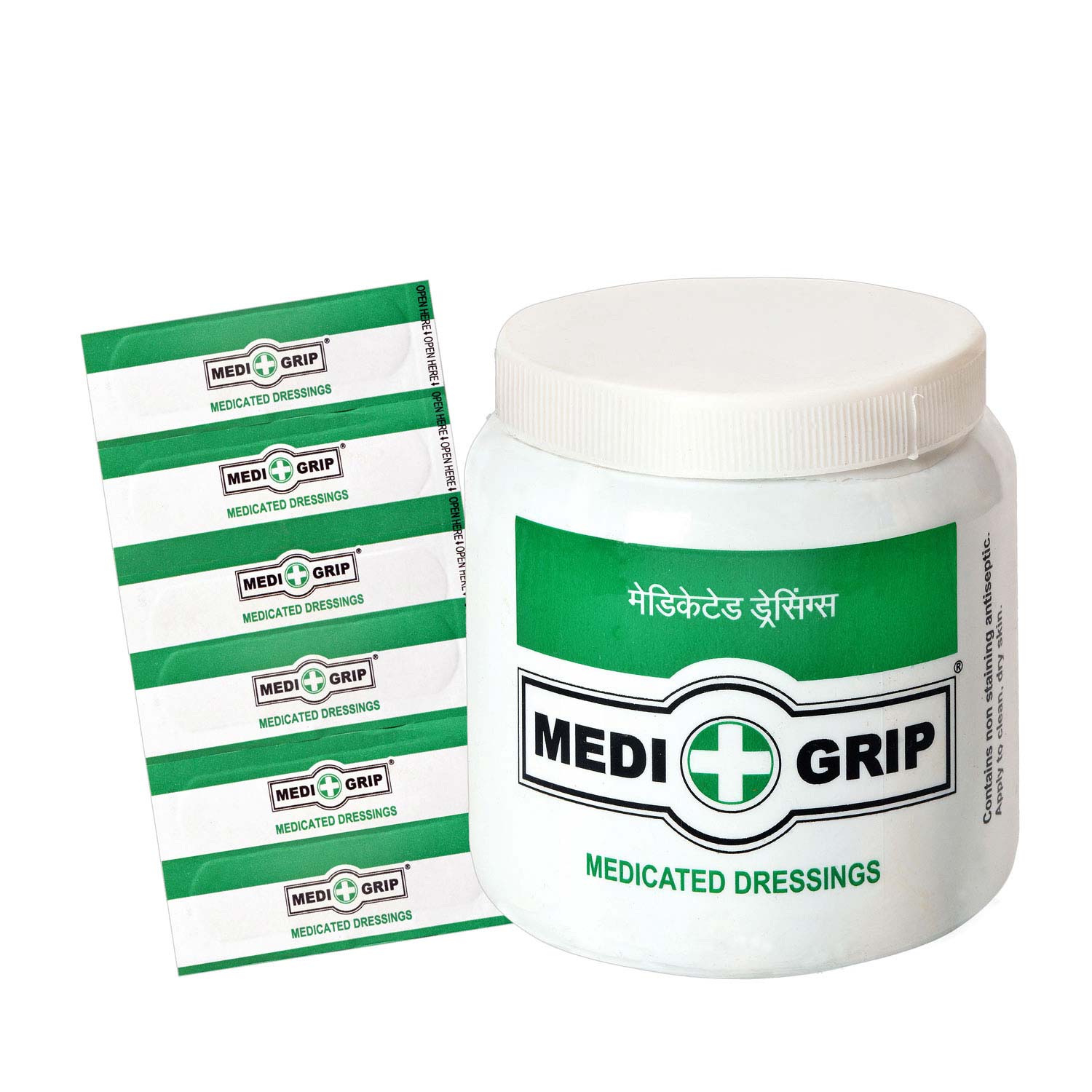 Standard (Strip size: 19mm x 70mm)

Description
No.of Strips
per jar/box
No. of Jars/bxs
per shipper
No.of strips
per shipper
Shipper size
(mm)
Weight per
shipper (kg)
Plastic Jar Pack
100
80
8000
450 x 350 x 390
9.00
Paper Box Pack
100
160
16000
435 x 400 x 375
14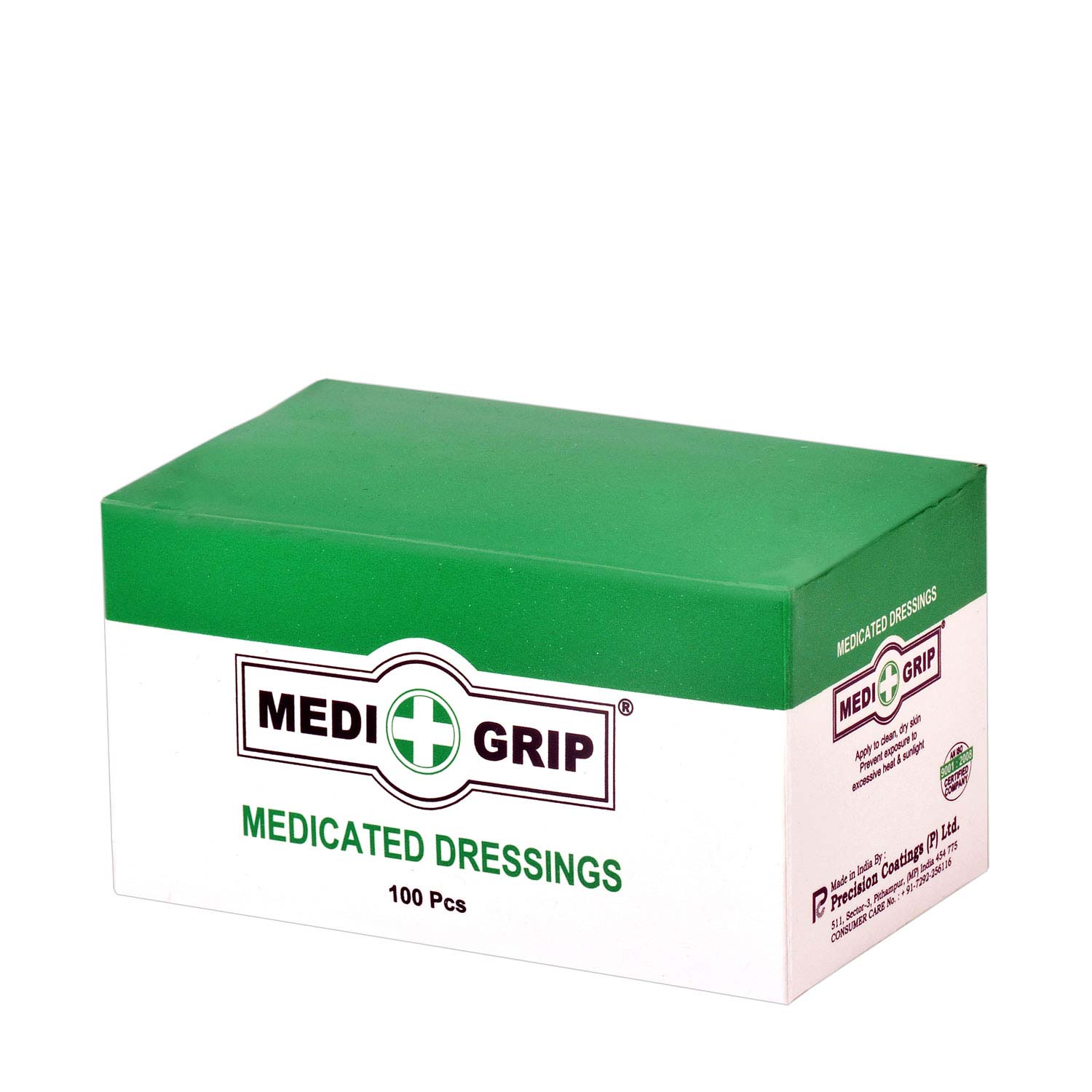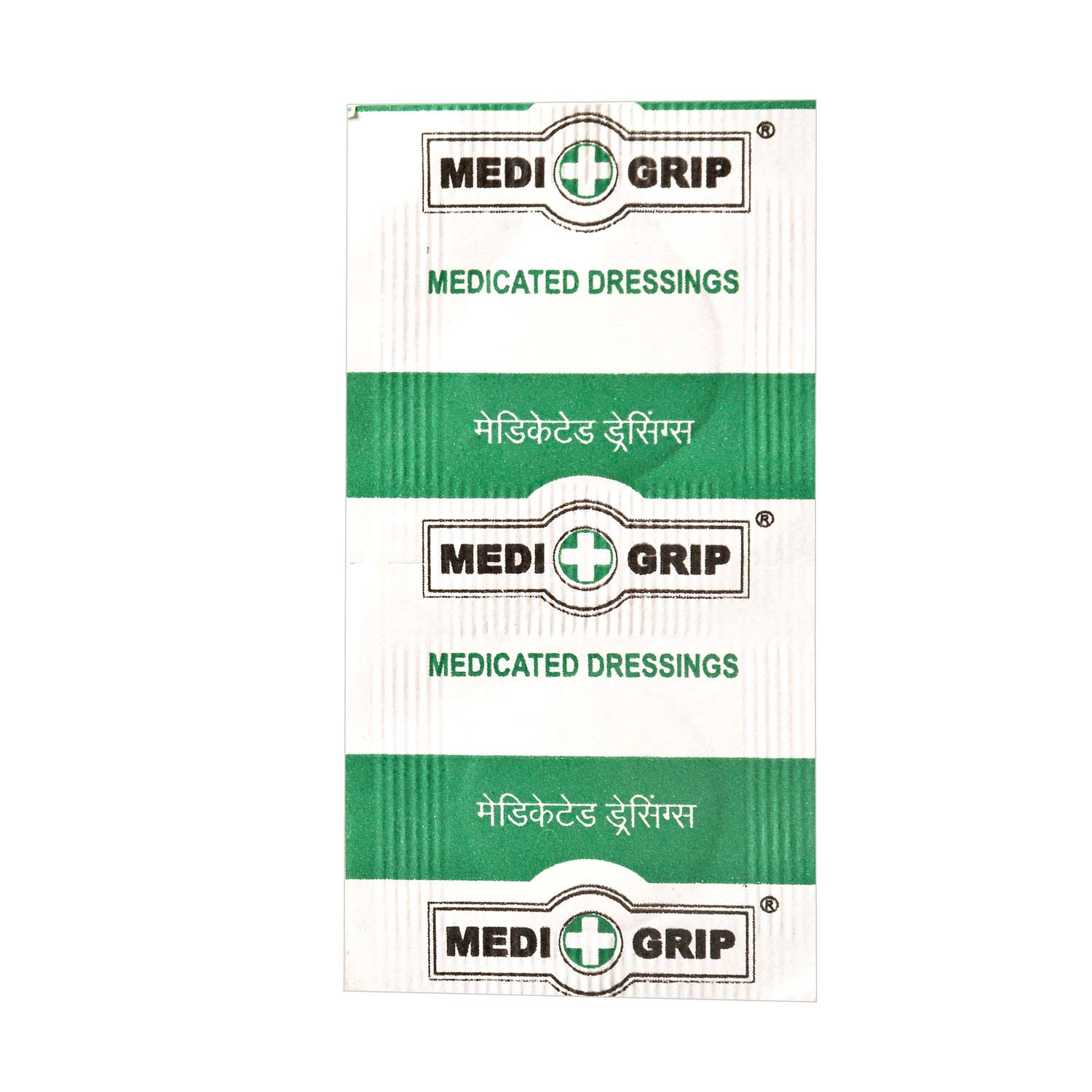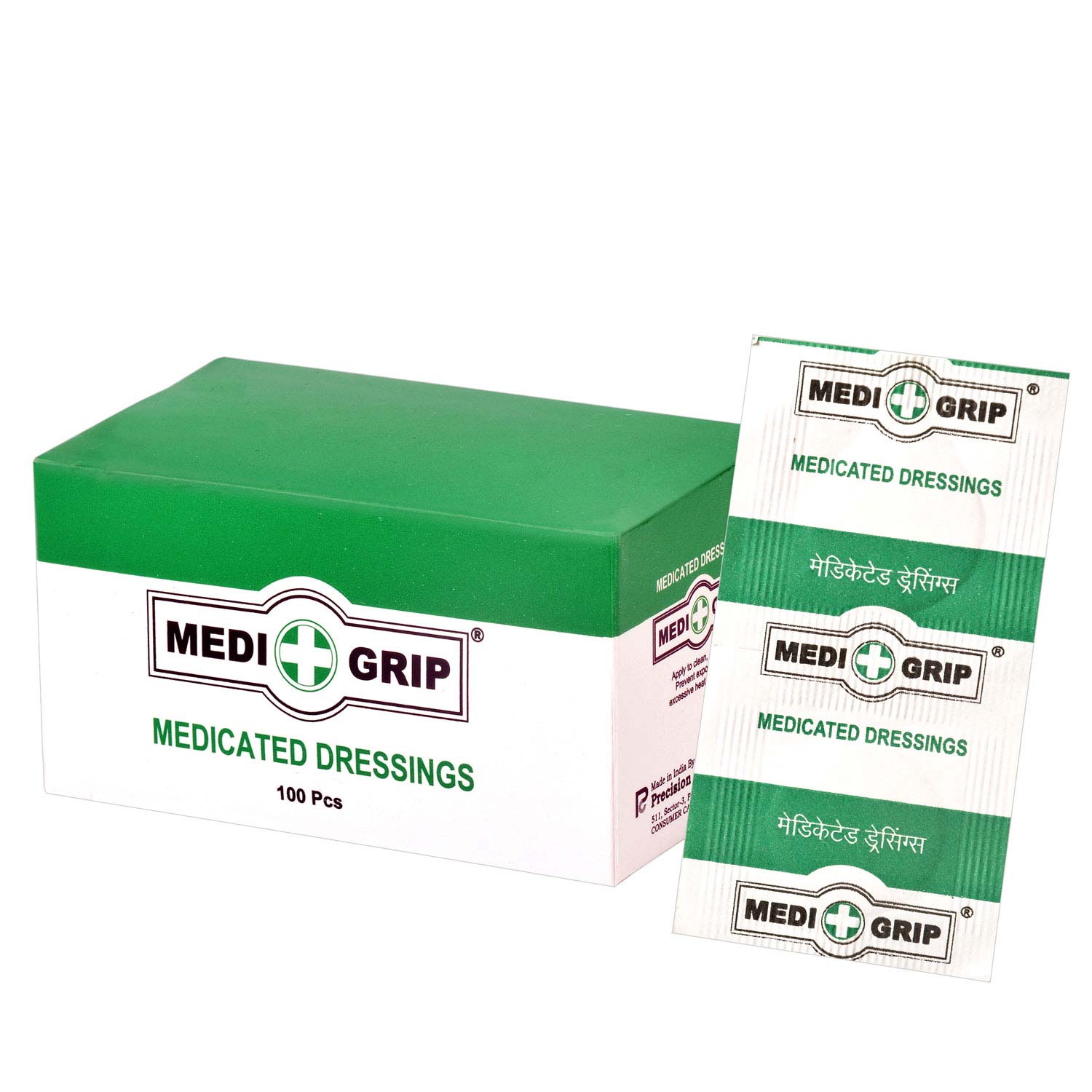 Spot (Spot size: 22mm dia round)

Description
No.of Strips
per jar/box
No. of Jars/bxs
per shipper
No.of strips
per shipper
Shipper size
(mm)
Weight per
shipper (kg)
Paper Box Pack
100
160
16000
410 x 230 x 360
8
Medigrip Medicated Dressing Total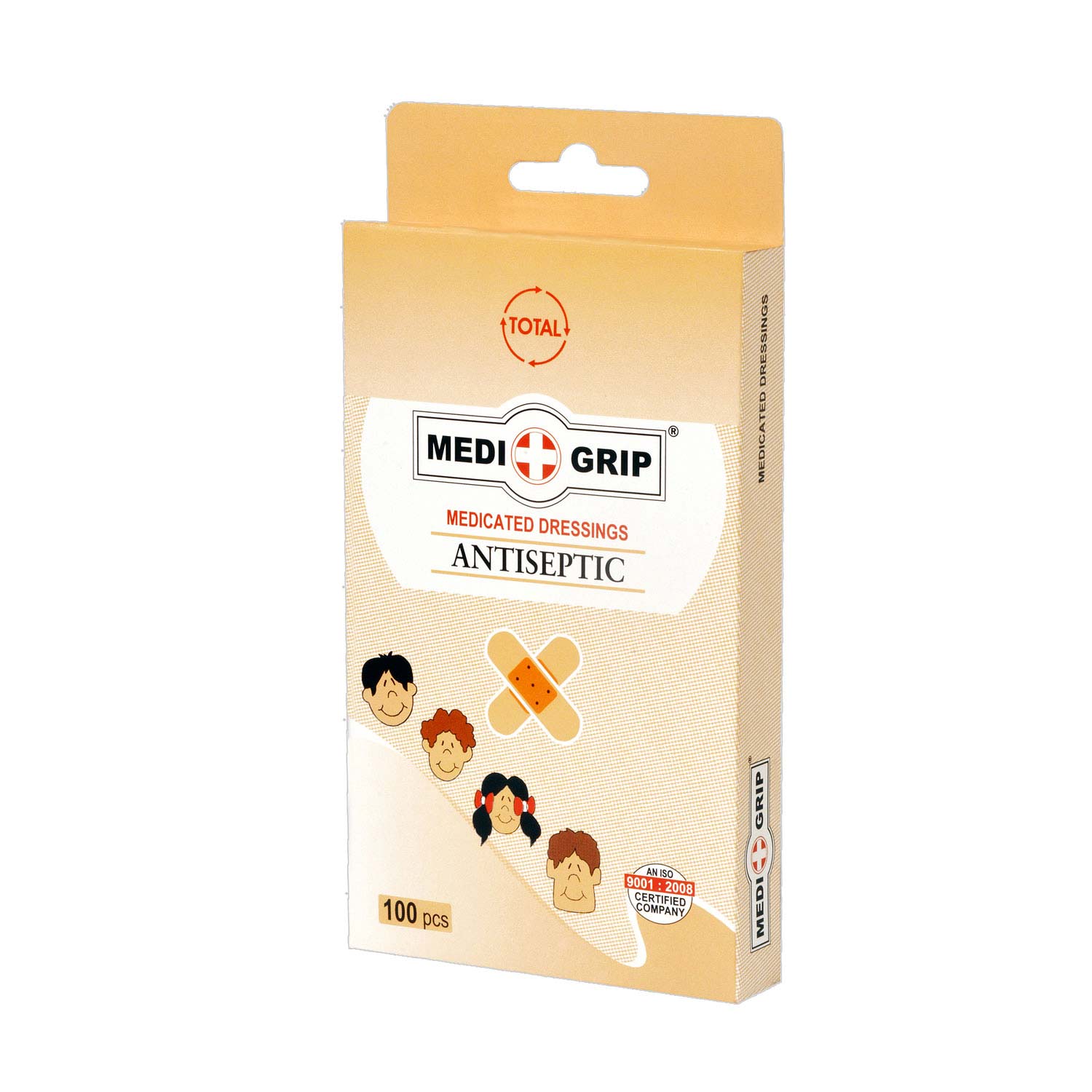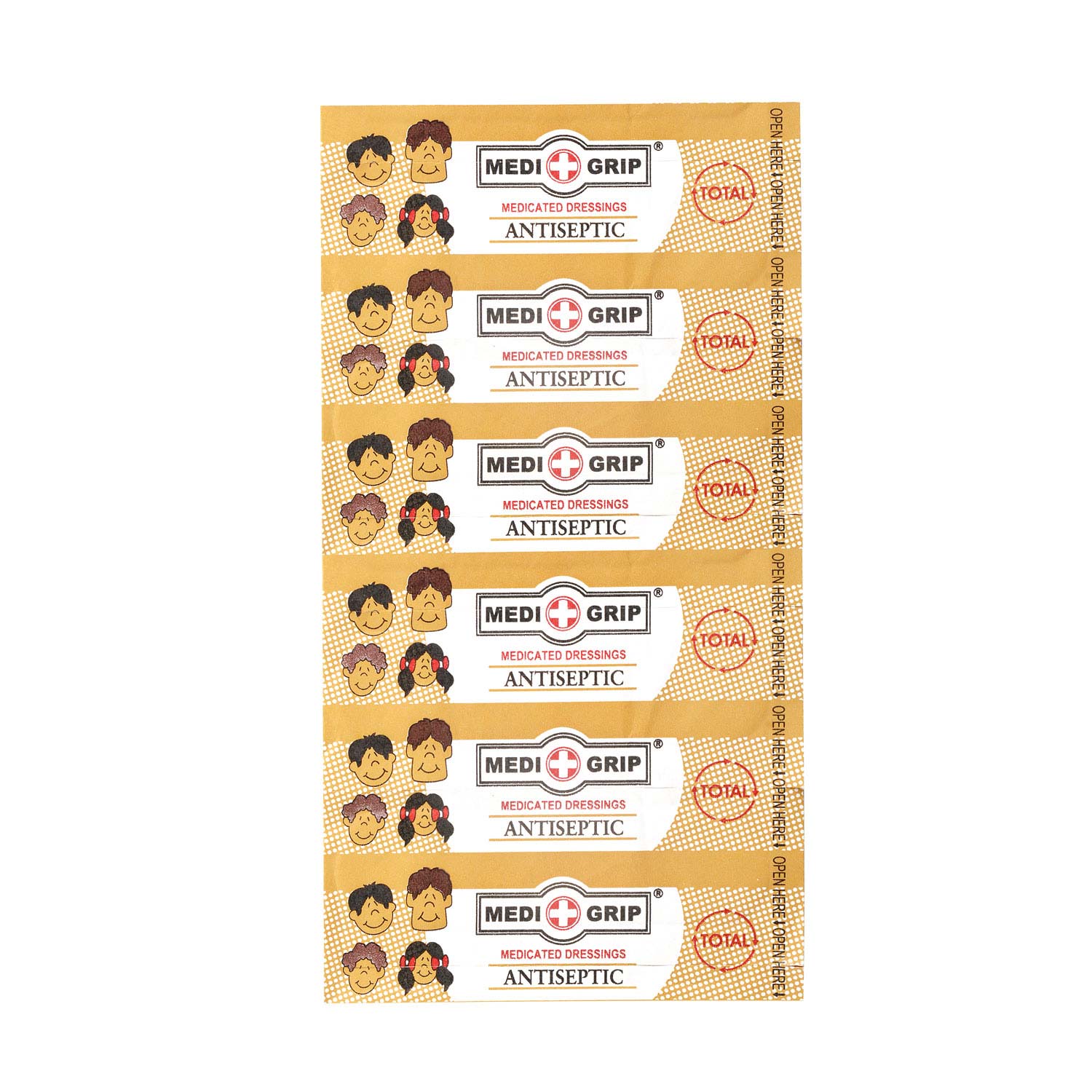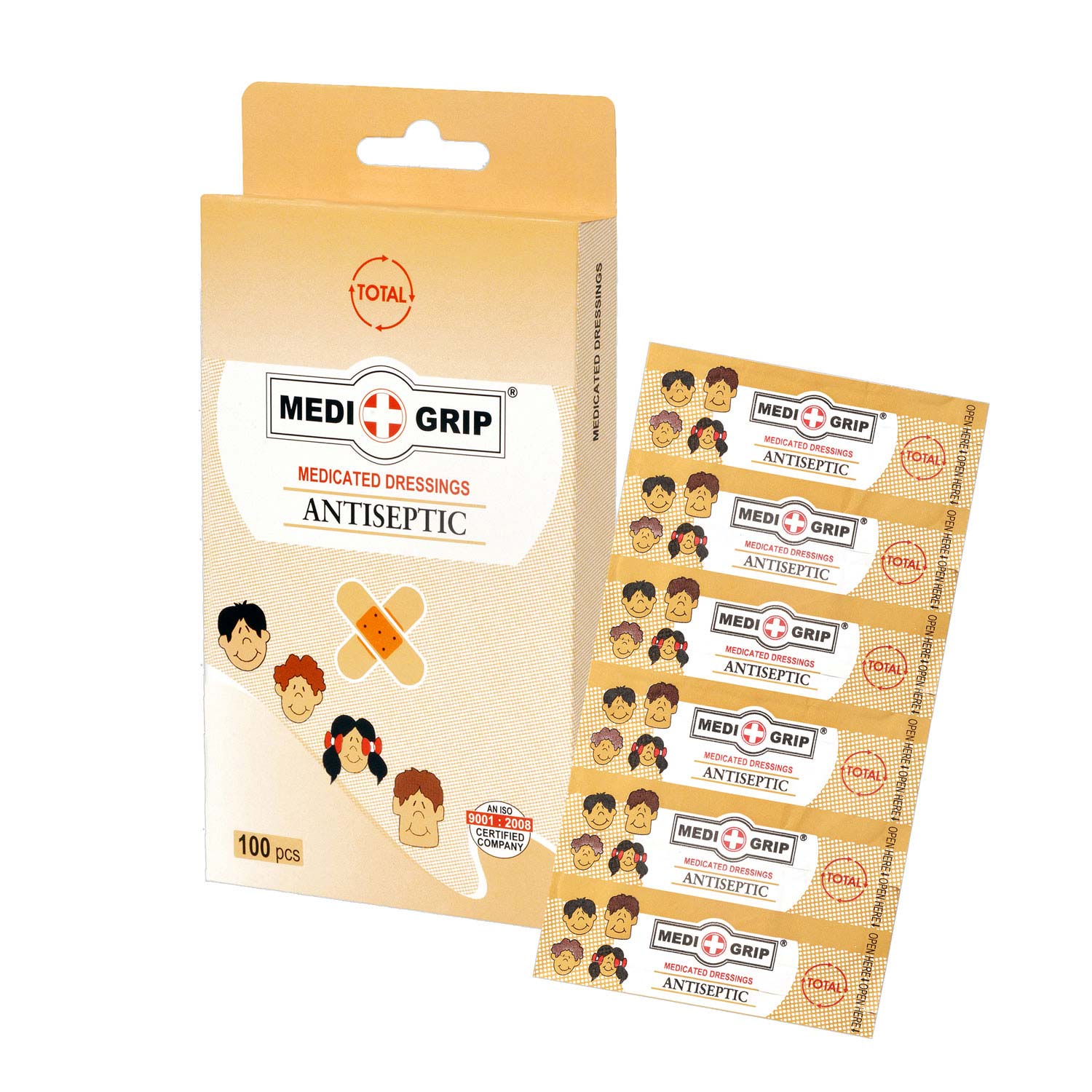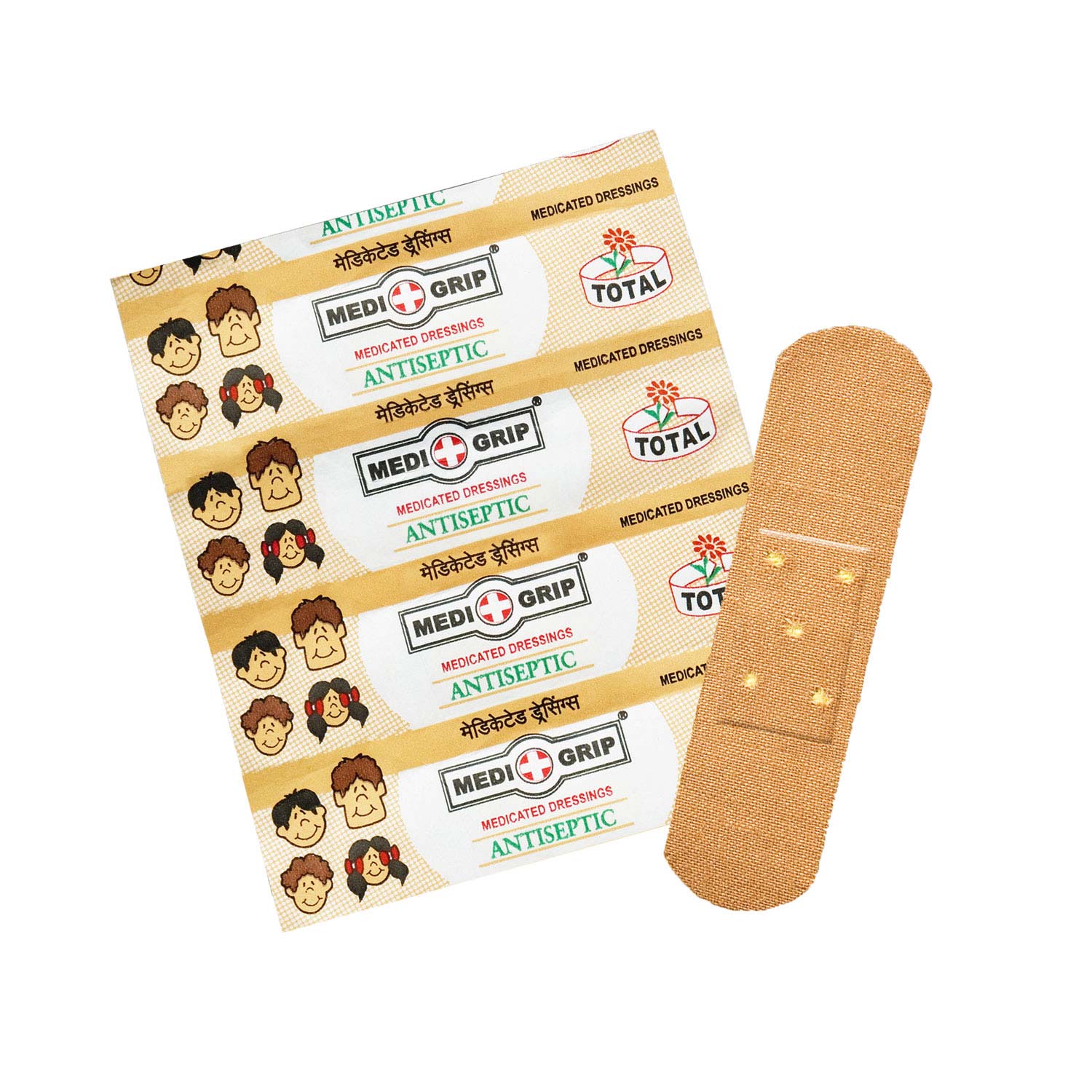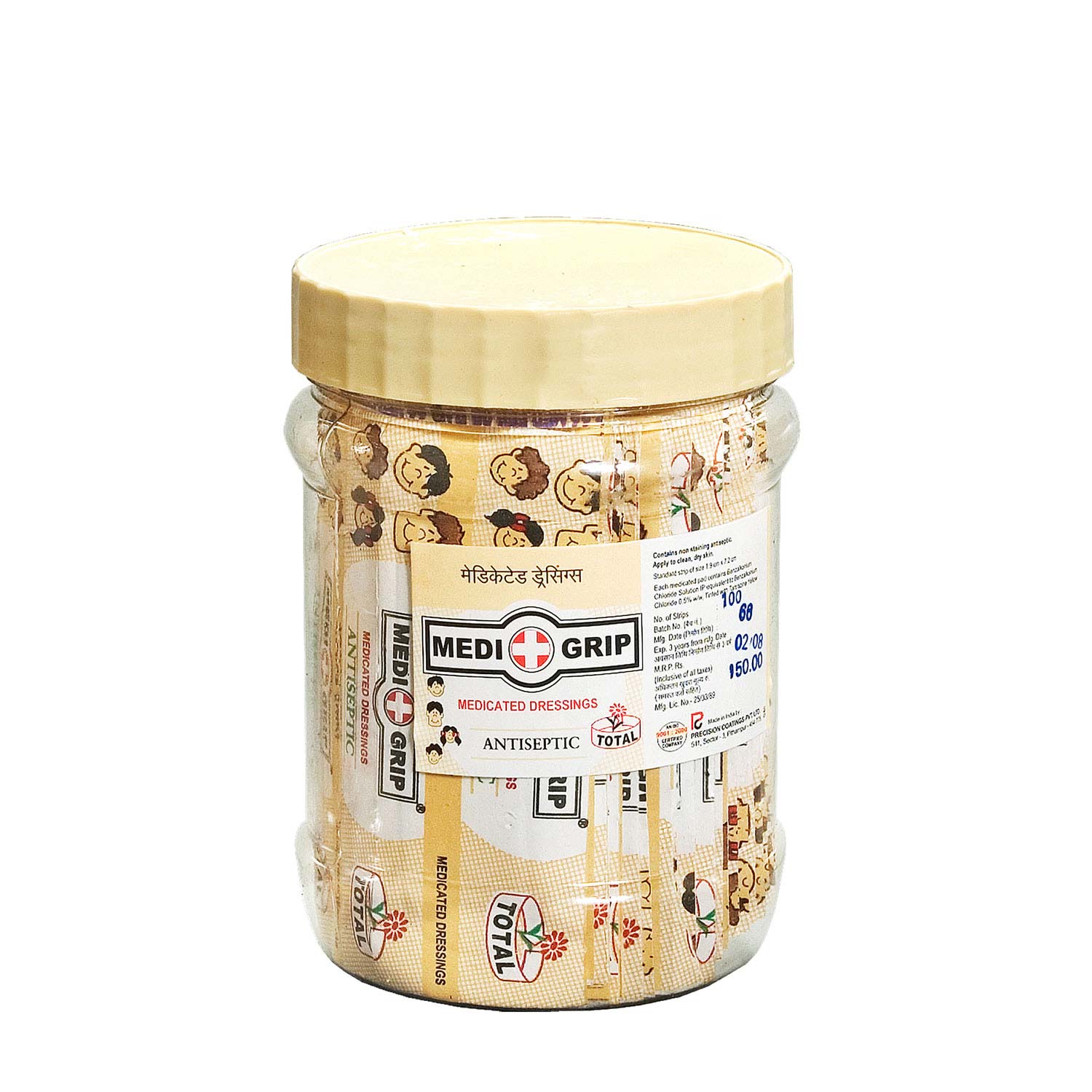 Standard (Strip size: 19mm x 70mm)

Description
No.of Strips
per jar/box
No. of Jars/bxs
per shipper
No.of strips
per shipper
Shipper size
(mm)
Weight per
shipper (kg)
Pet Jar Pack
100
80
8000
400 x 325 x 465
8.5
Pet Jar Pack (Jumbo)
1000
8
8000
335 x 335 x 505
9.00
Paper Box Pack
100
160
16000
435 x 400 x 375
14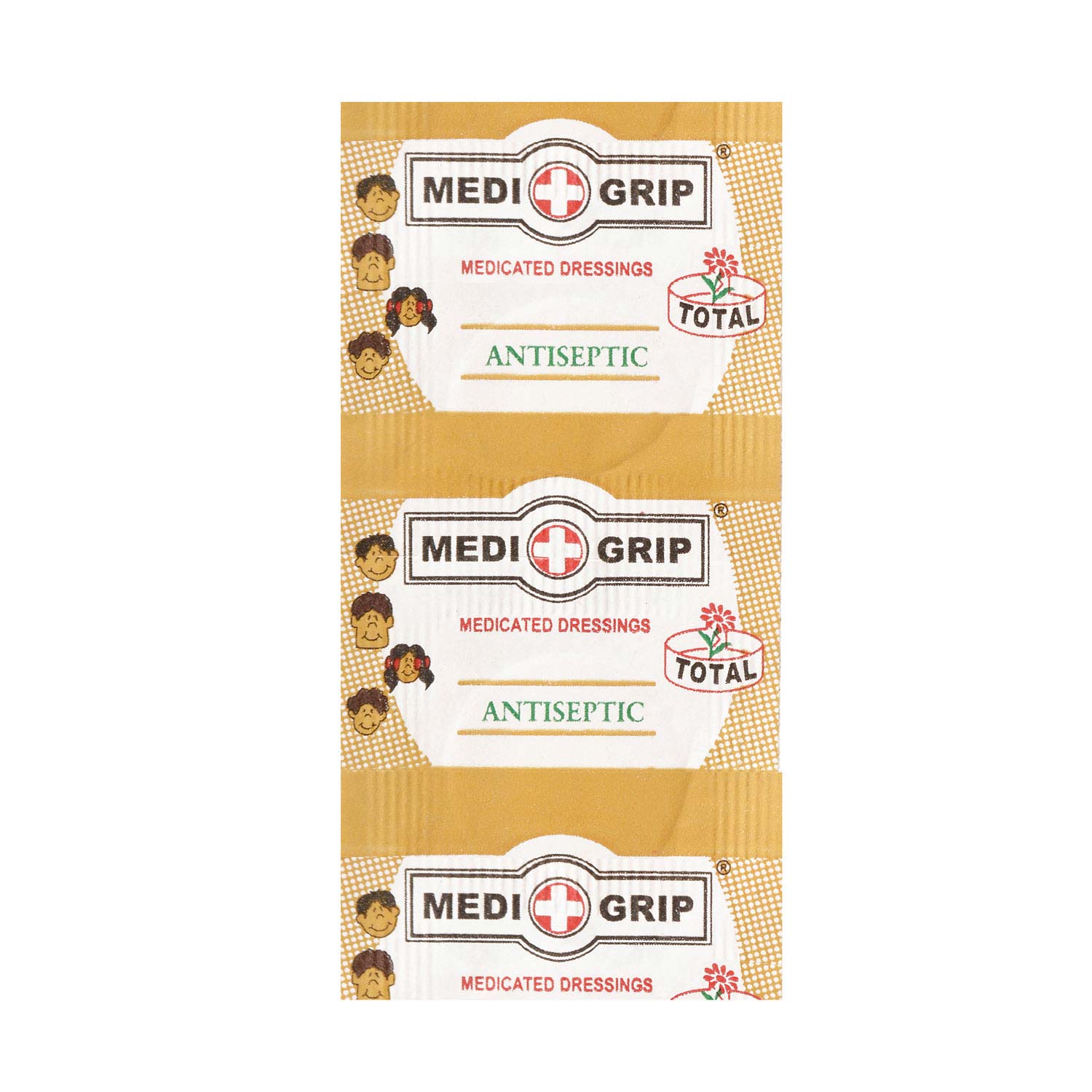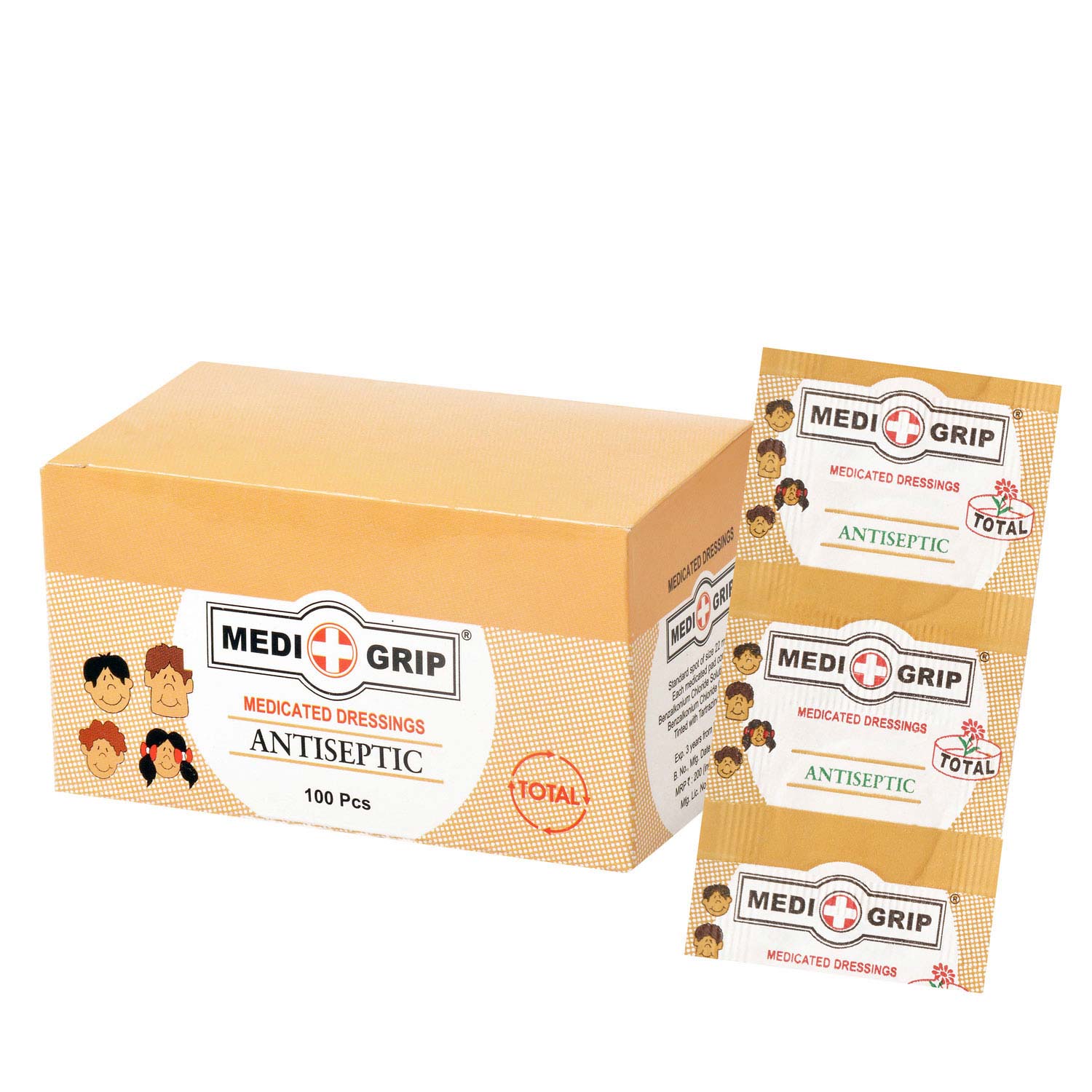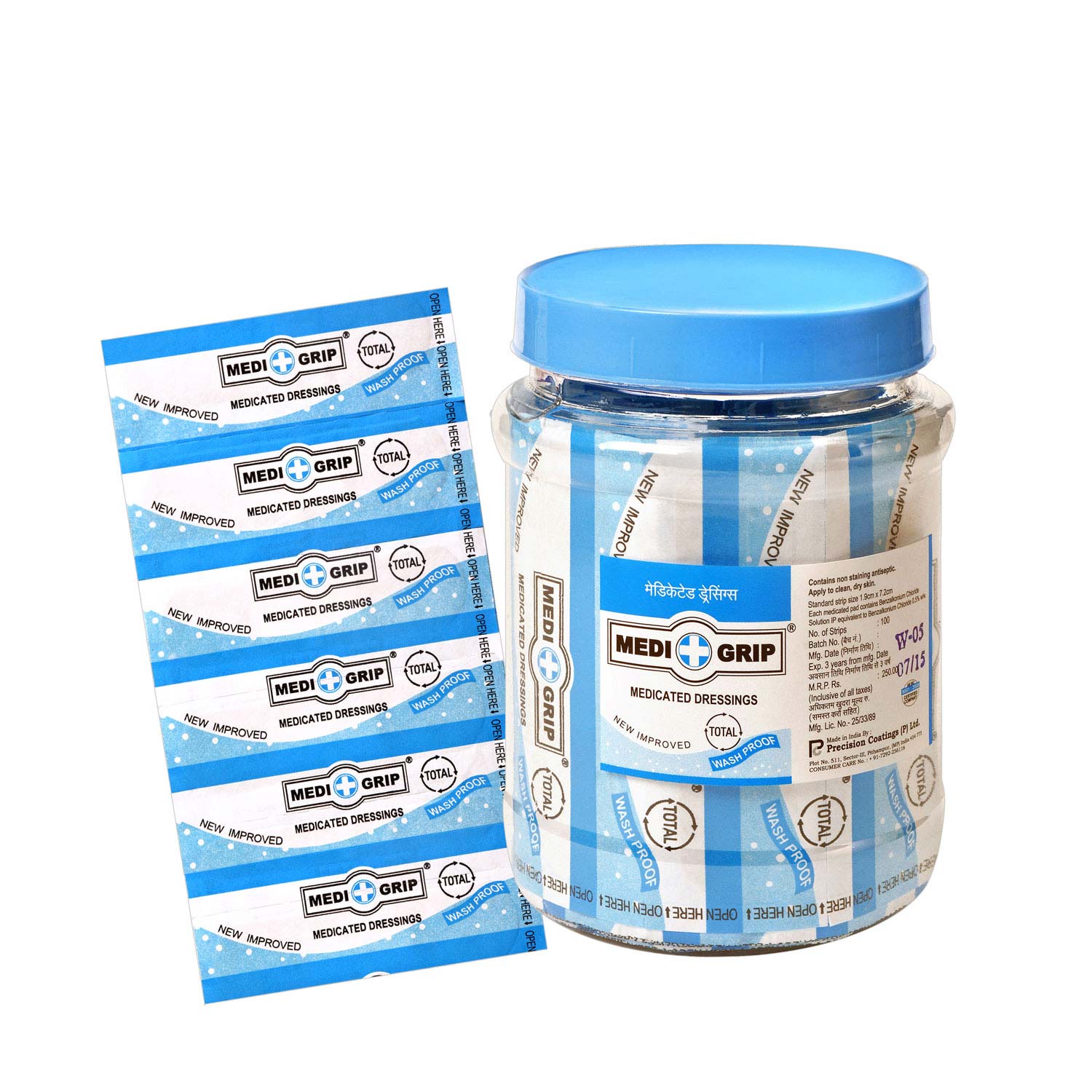 Spot Total (Spot size: 22mm dia round)

Description
No.of Strips
per jar/box
No. of Jars/bxs
per shipper
No.of strips
per shipper
Shipper size
(mm)
Weight per
shipper (kg)
Paper Box Pack
100
160
16000
420 x 240 x 370
8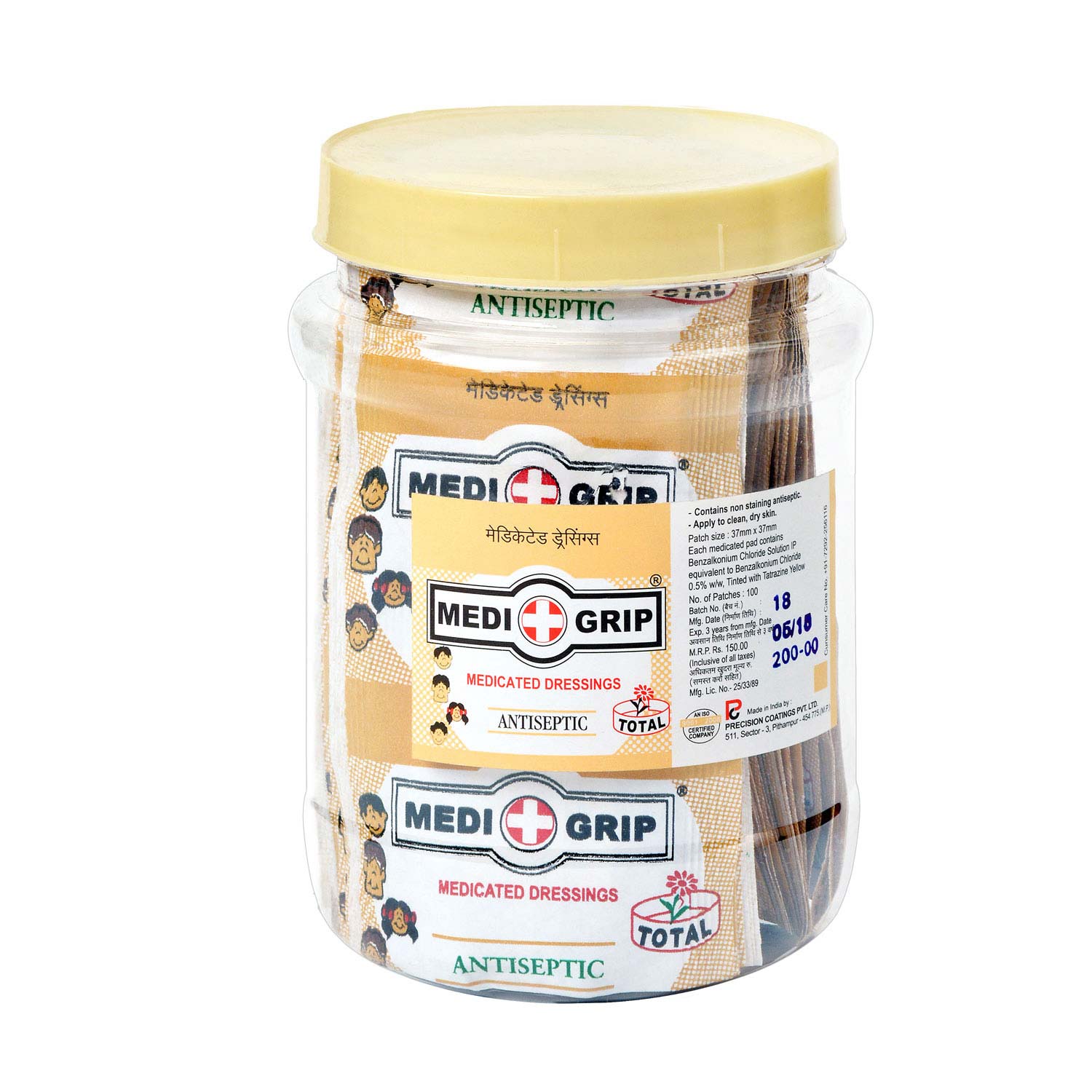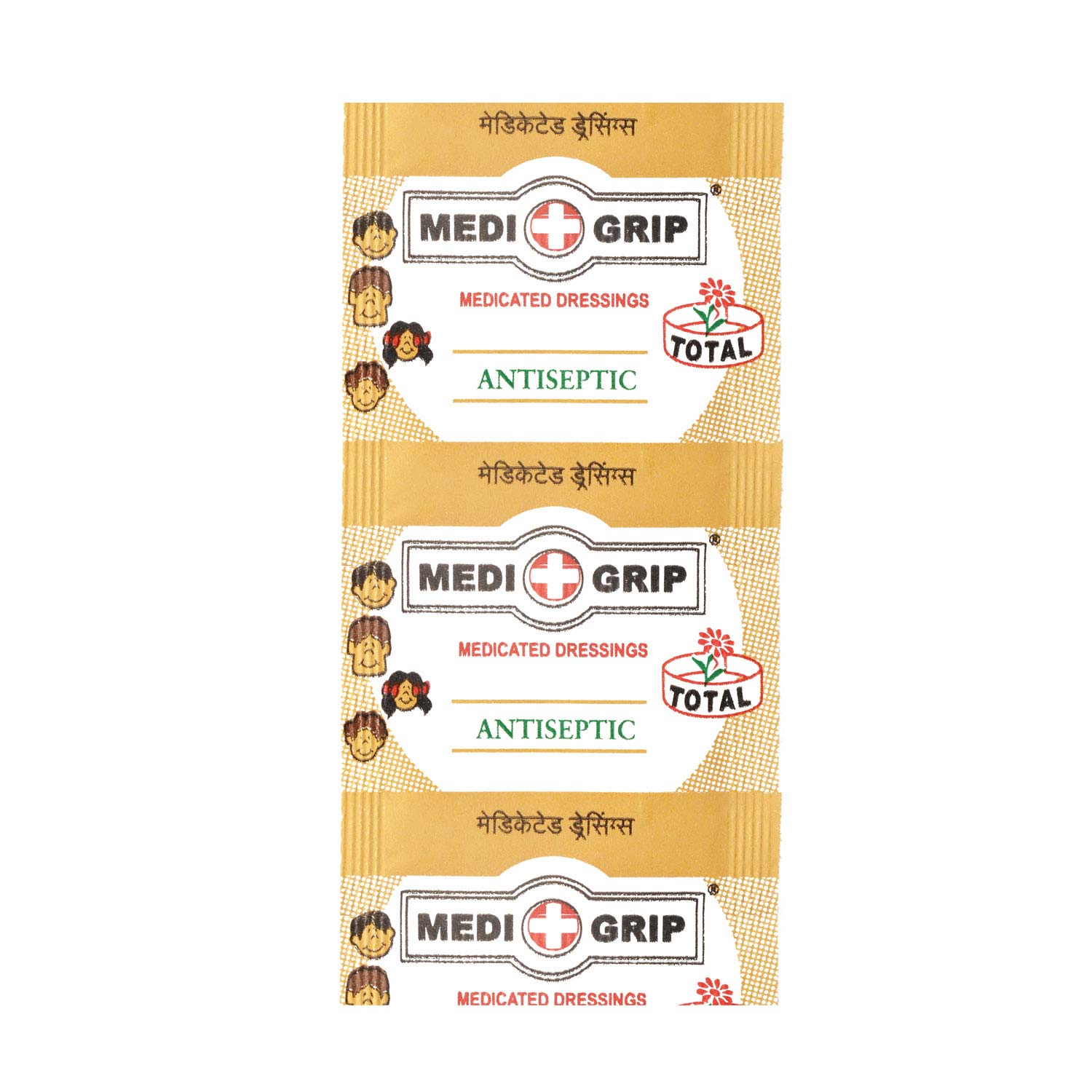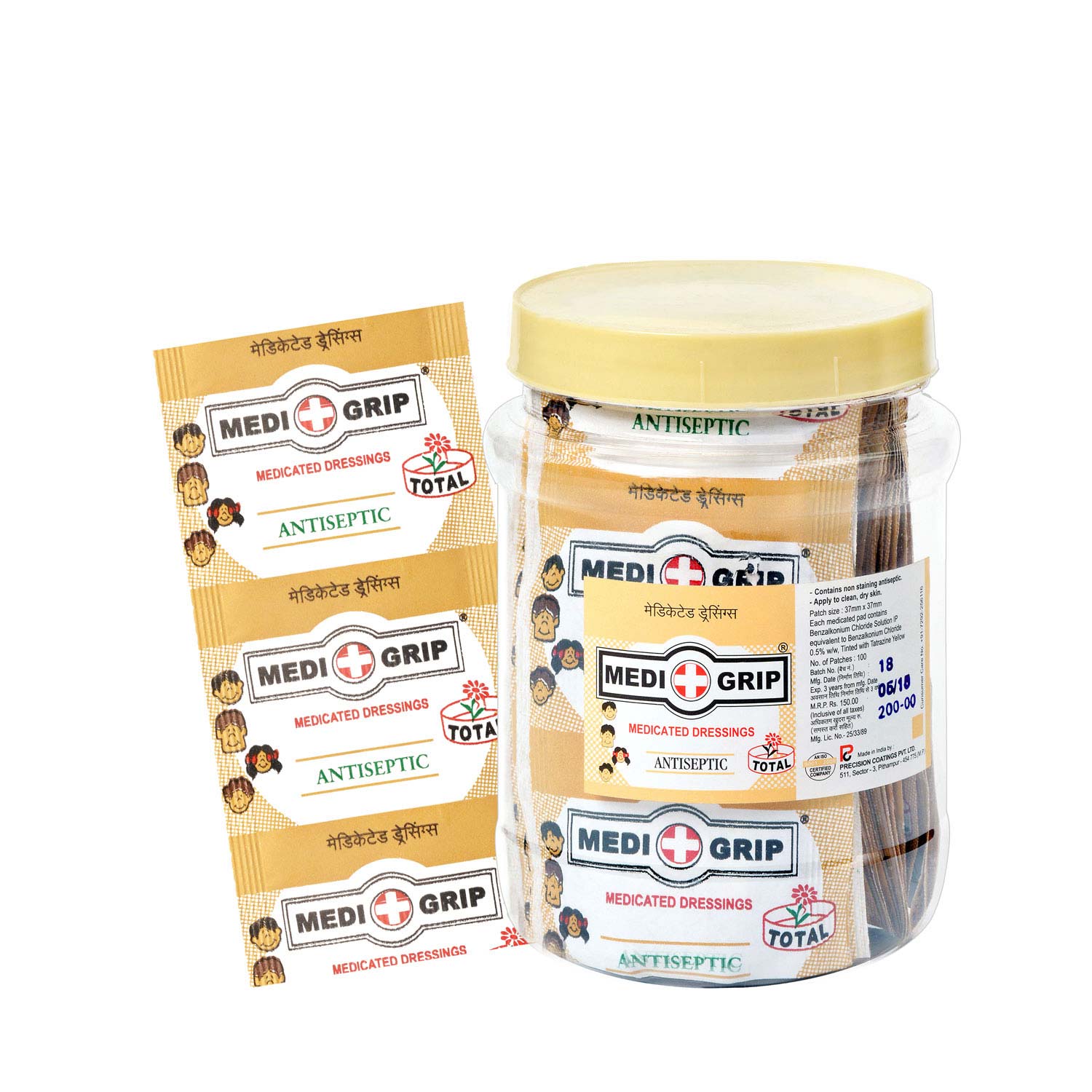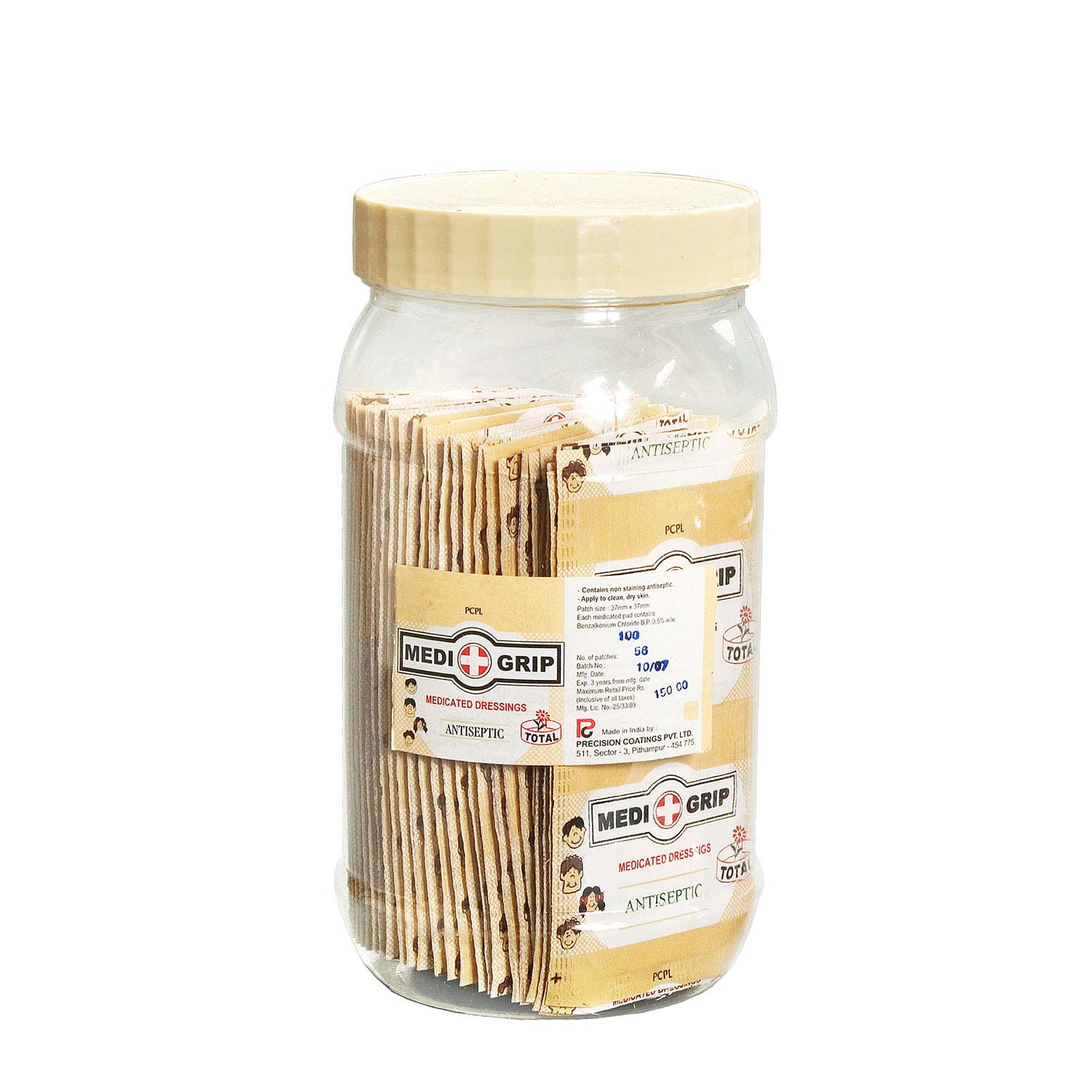 Patch (Patch size: 37mm x 37mm)

Description
No.of Strips
per jar/box
No. of Jars/bxs
per shipper
No.of strips
per shipper
Shipper size
(mm)
Weight per
shipper (kg)
Pet Jar Pack
100
80
8000
430 x 350 x 475
9.00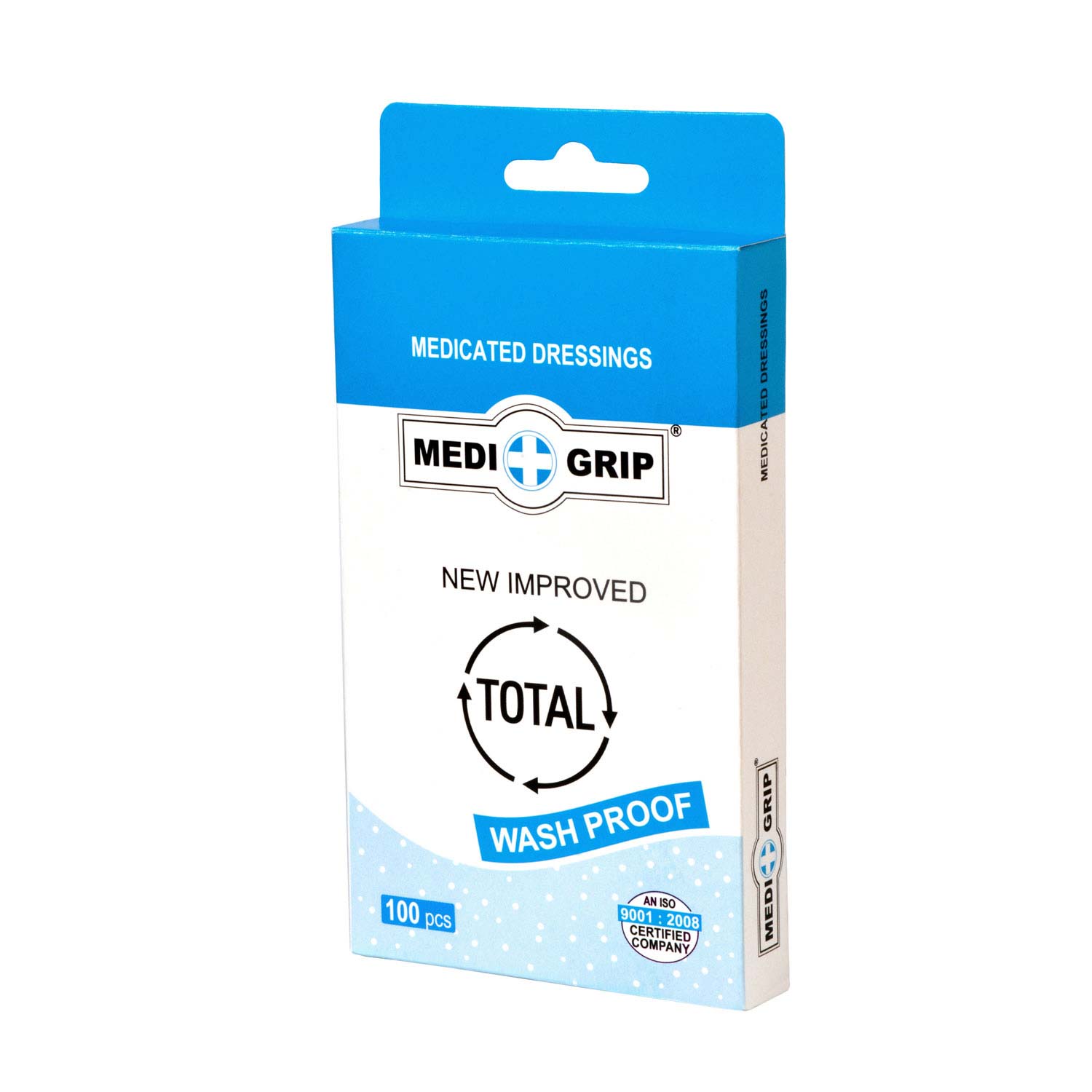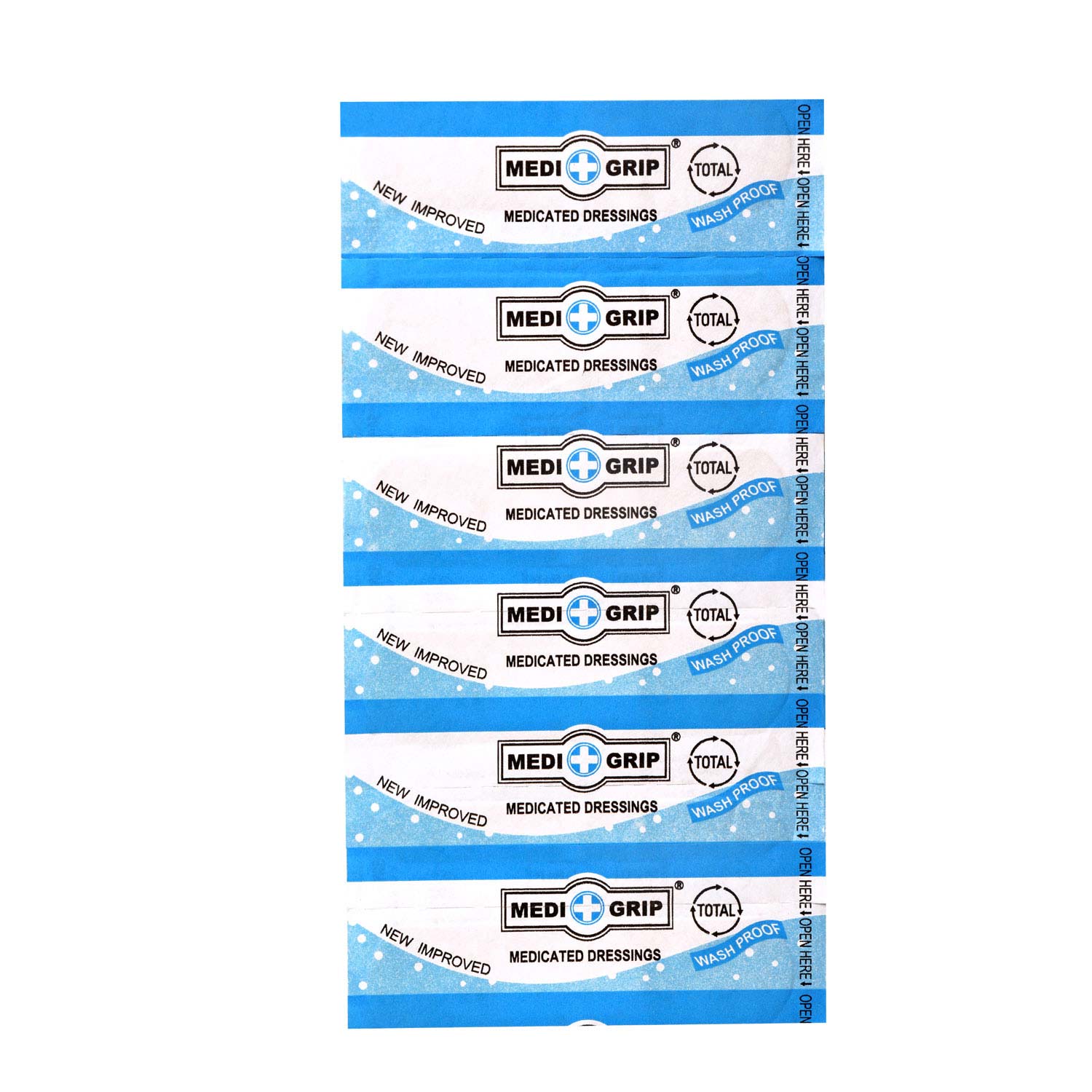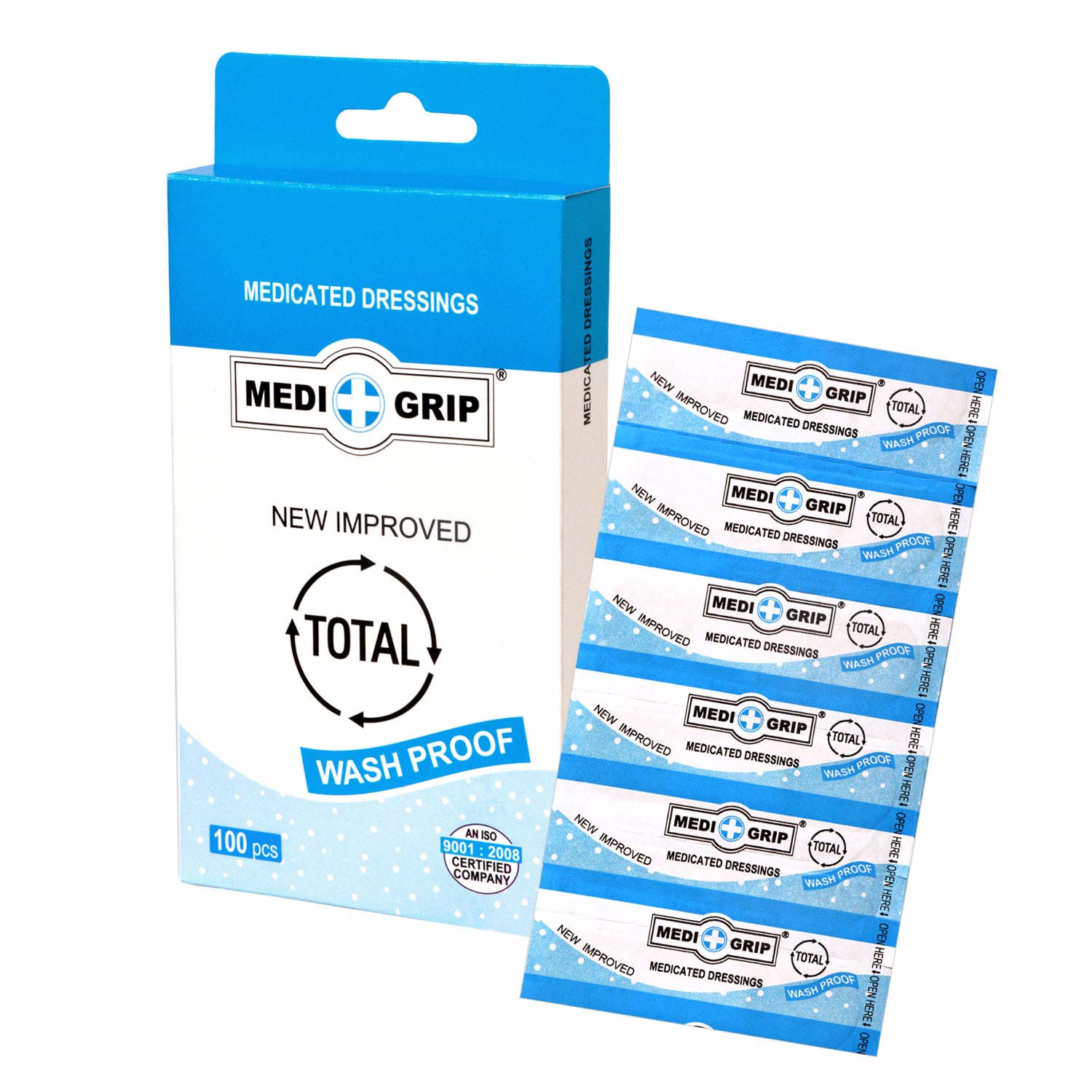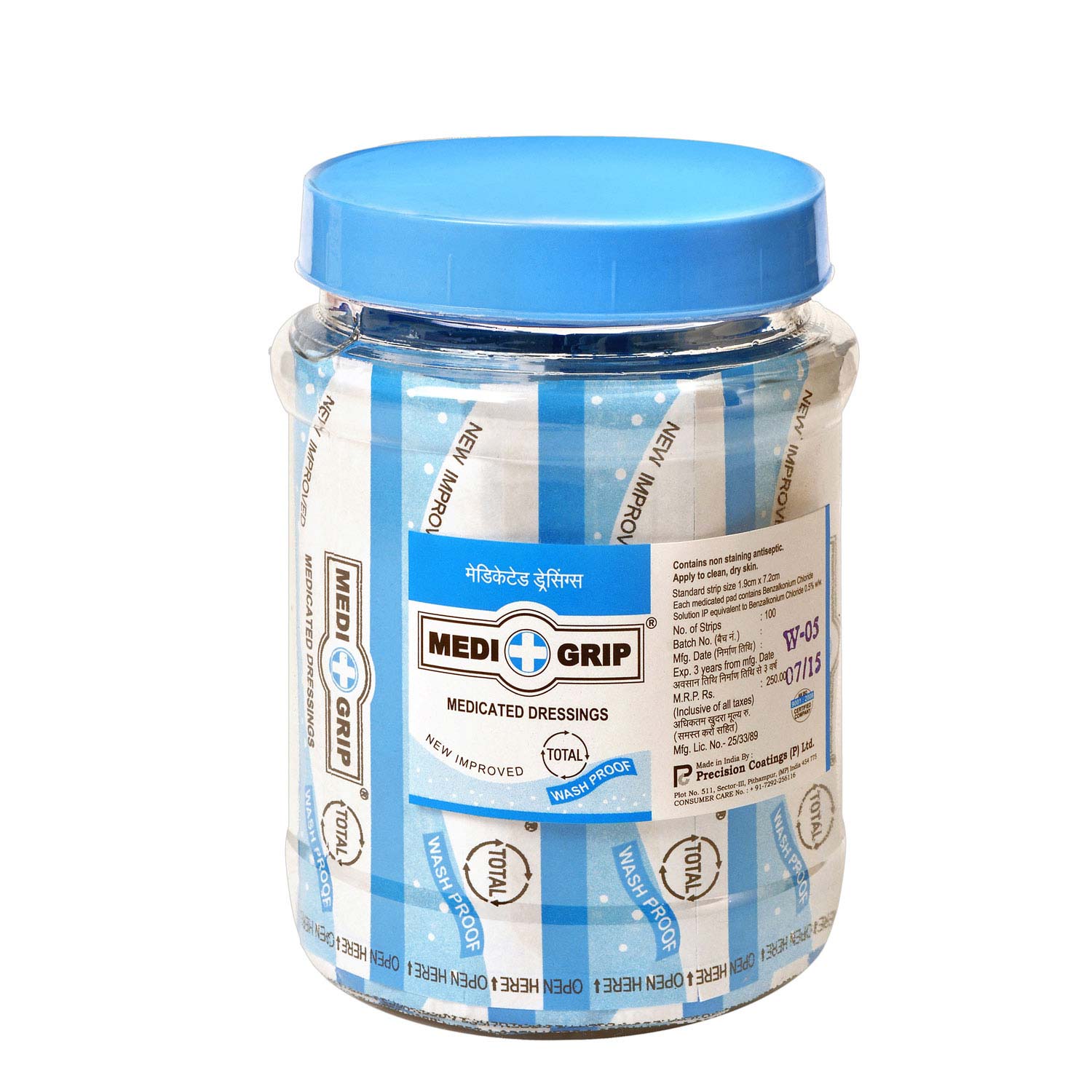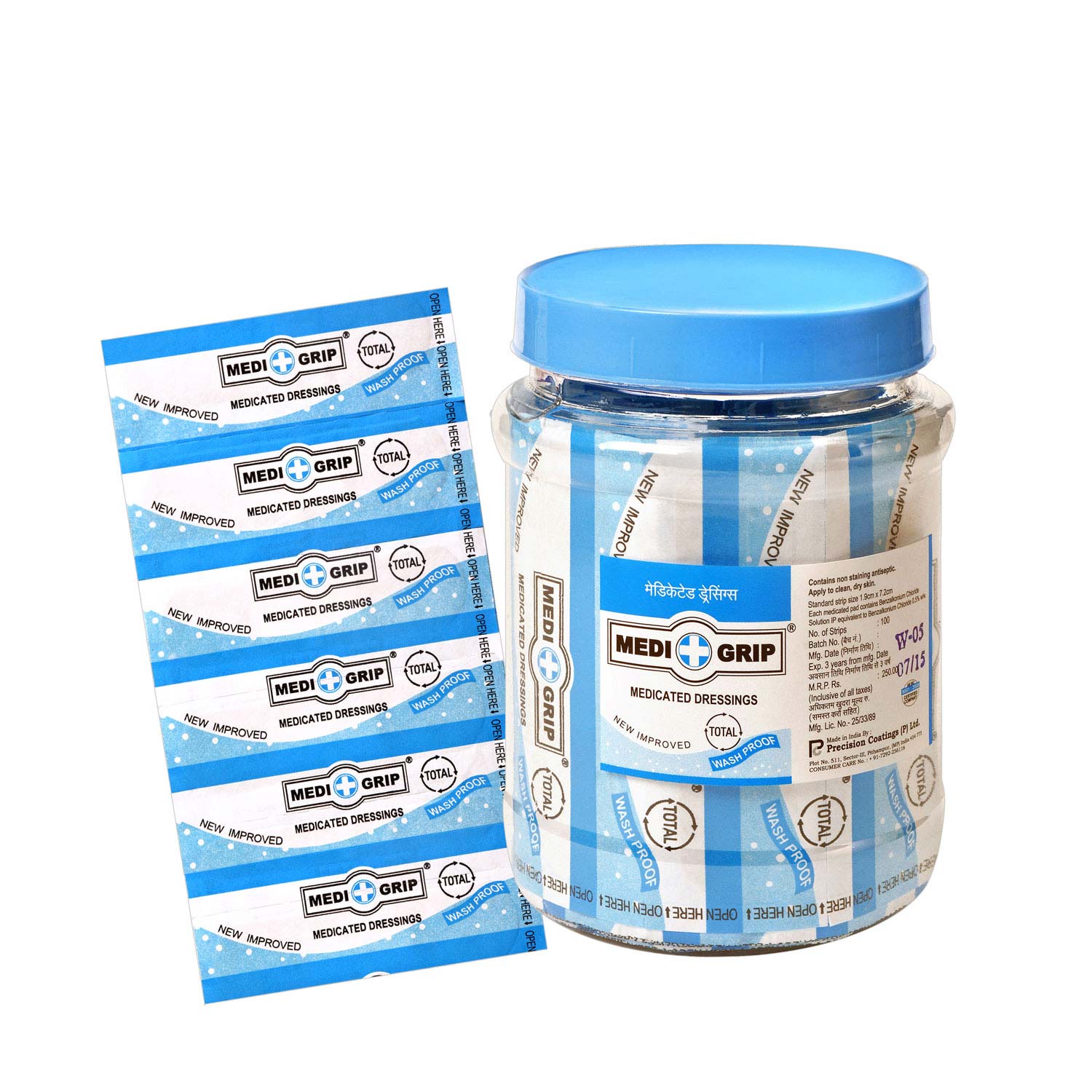 Washproof (Strip size: 19mm x 70mm)

Description
No.of Strips
per jar/box
No. of Jars/bxs
per shipper
No.of strips
per shipper
Shipper size
(mm)
Weight per
shipper (kg)
Pet Jar Pack
100
80
8000
400 x 325 x 465
8
Paper Box Pack
100
160
16000
435 x 400 x 375
14
Medigrip Medicated Dressing Stretch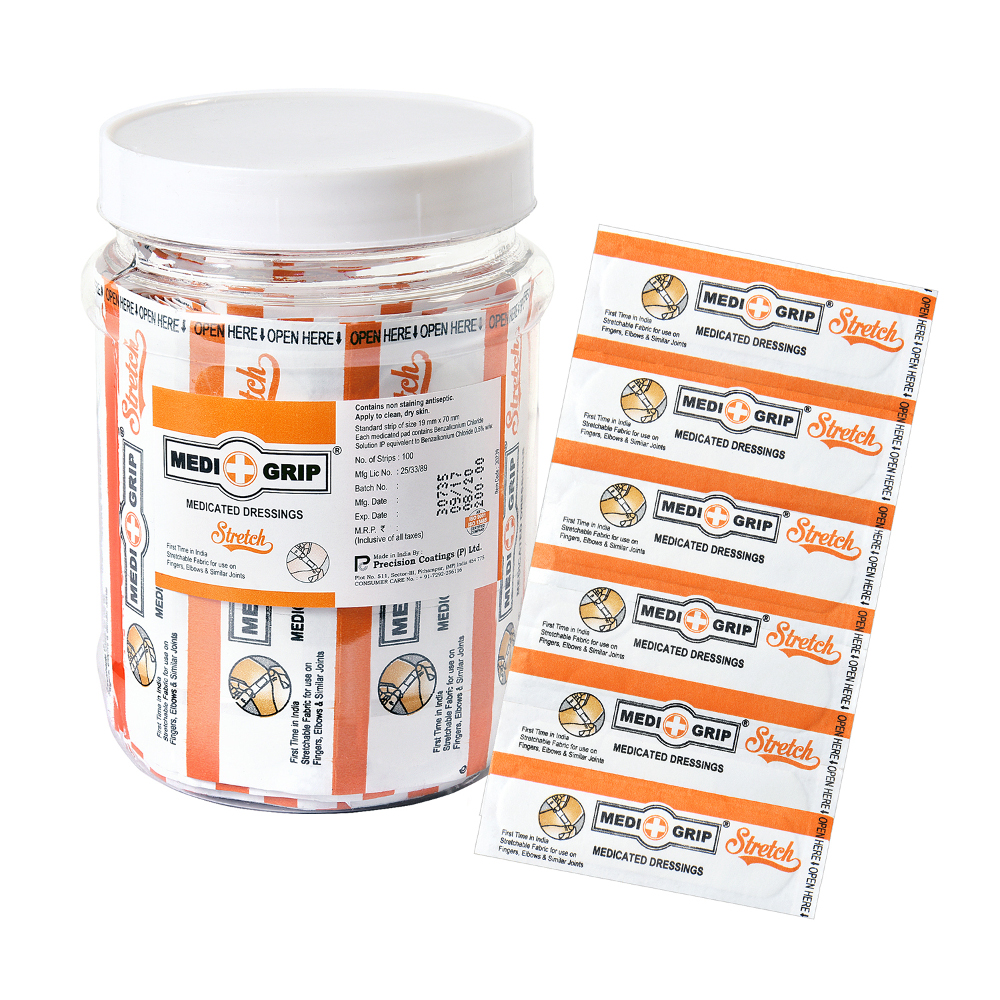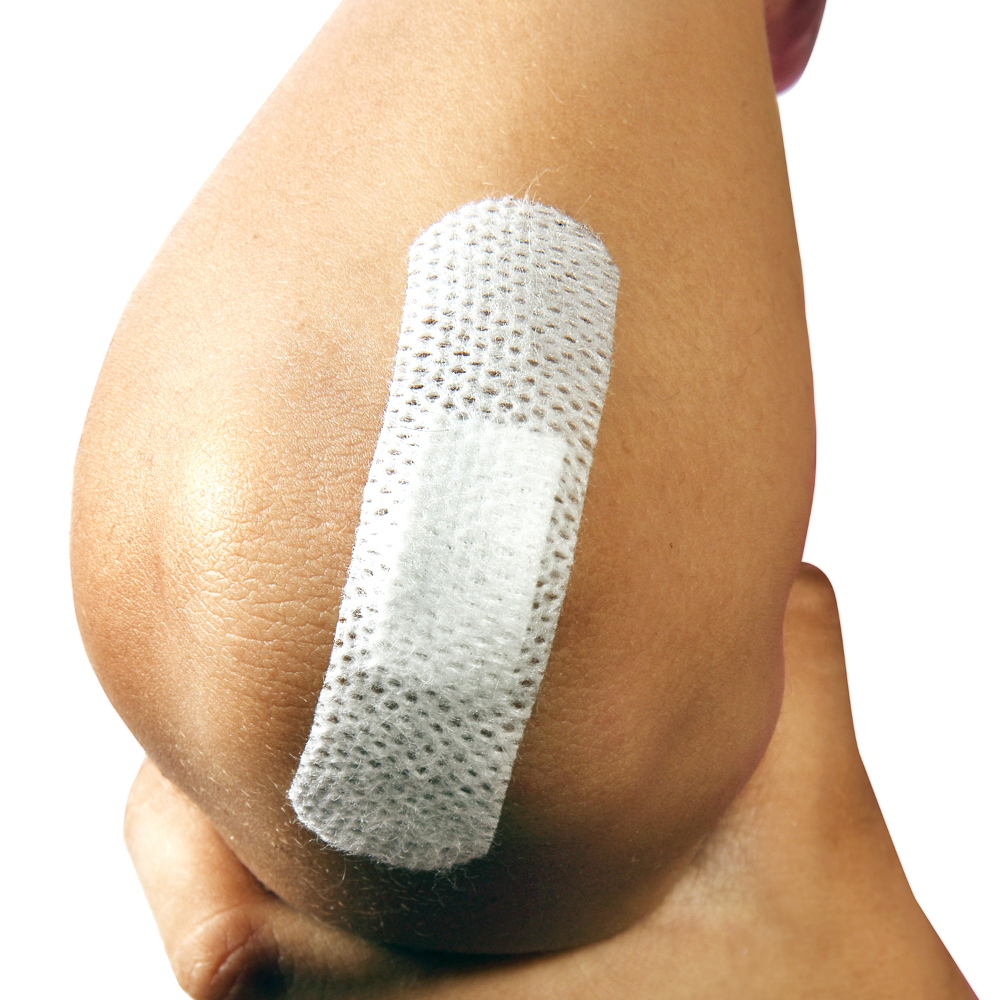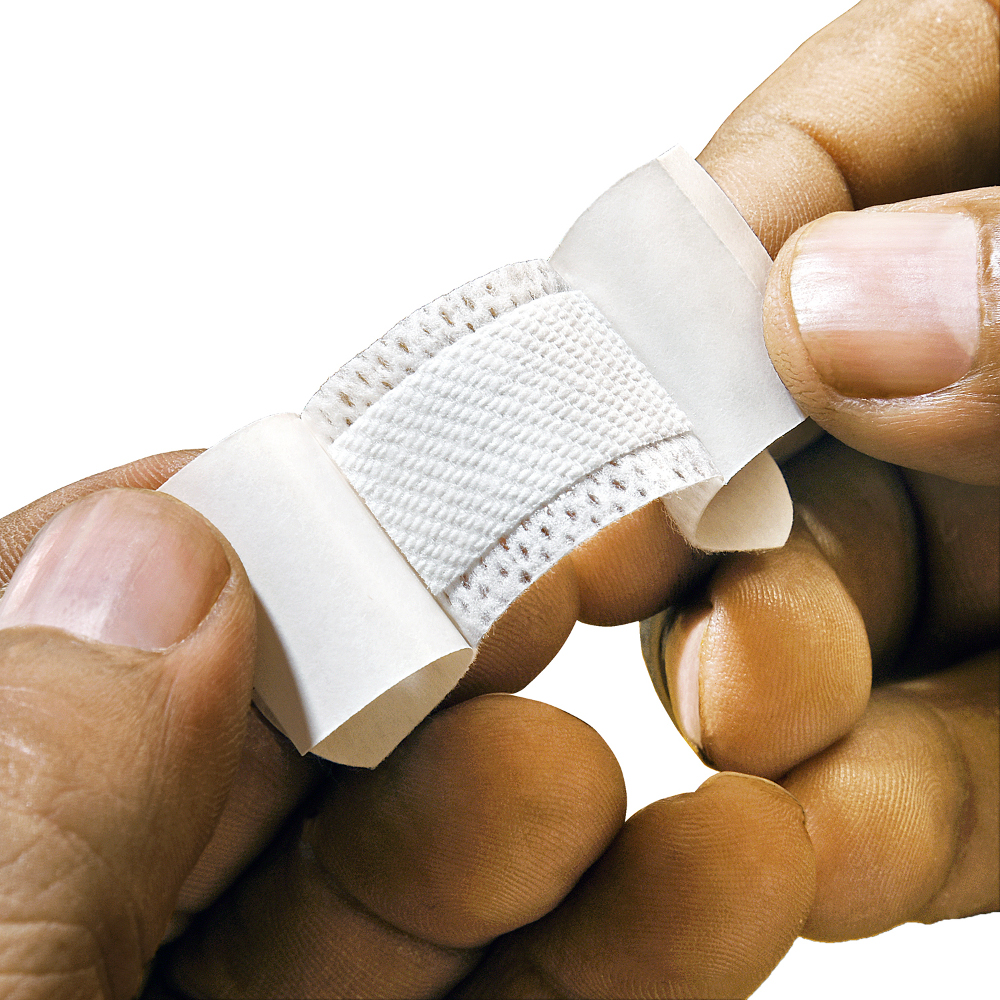 Standard (Strip size: 19mm x 70mm)

Description
No.of Strips
per jar/box
No. of Jars/bxs
per shipper
No.of strips
per shipper
Shipper size
(mm)
Weight per
shipper (kg)
Pet Jar Pack
100
80
8000
400 x 325 x 465
8.5