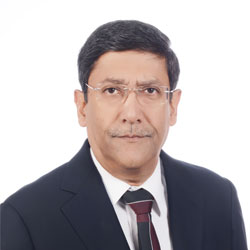 Raju Sethi
Managing Director
BE(Hons) Mechanical Engg , BITS Pilani
---
He is the founder director & main visionary who has steered the company to what it is today. He has set a high bar of integrity for all the employees and leads by example. It is due to this quality that both suppliers and customers alike trust our company and have had more than a decade long association with us. He is always looking for new ideas and different ways of doing things, which has led us to offer world-class products. This uncompromising approach has trickled down the hierarchy and is reflected in all our employees.
---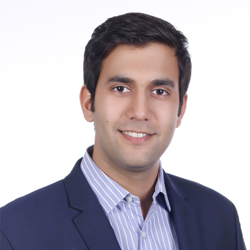 Dhananjay Sethi
Executive Director
B.Tech, Mechanical Engineering, IIT Bombay
MSE, Centre for Bioengineering Innovation and Design, Johns Hopkins
University (USA)
---
He is a young, enthusiastic innovator with an eye for unmet clinical needs and talent for innovative biomechanical solutions. A stickler for systems, he is developing and handling international marketing at PCPL. He trained in identifying unmet clinical needs, assessing their business value and developing products by taking into account the regulatory framework and reimbursement environment, working closely with clinicians and streamlining business strategy for both India and overseas markets. During his stint at IIT-B and Johns Hopkins, he worked on projects including a suture anchor for arthroscopic surgery, a wearable device for monitoring hydration status and a syringe system to make blind central line procedures safer.
He is the second generation entrepreneur, who is ready to take the company to new heights by not only improving the current kitty of the company, but by eying to add a whole new bunch of innovative Medical Devices in times to come.
---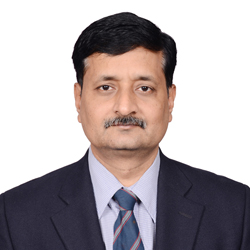 Pravin Bhalerao
General Manager, Operations
MSc Chemistry
---
A post-grad in Pharmaceutical Chemistry, Mr.Pravin has worked for companies like Ranbaxy and Beiersdorf Germany before joining Precision Coatings in its early years and has been with us ever since. He has been the chief architect during the implementation of the ISO 9001:2008 systems and ISO 13485 systems. Extremely dedicated, he has over 30 years experience in establishing quality management systems, development of new products & constant technical improvement in existing product range, developing innovative packaging, shop floor team management and carrying out HR and training activities at PCPL.